This post contains affiliate links to products. We may receive a commission for purchases made through these links. Our product selection process.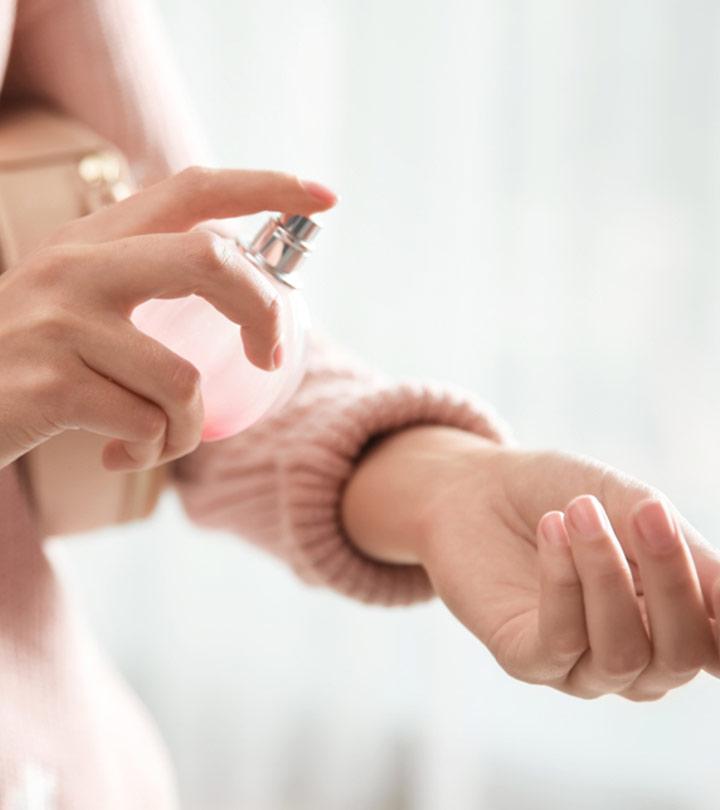 Who wouldn't like to smell good all the time? In fact, one of the first things that people notice when they meet you is the way you smell. That is, of course, after your appearance. So wearing the right fragrance can make all the difference! We are sure most of you have a go-to body spray/fragrance mist. They are the lighter and airier versions of perfumes and are perfect for when you want to smell great and fresh with a subtle hint of fragrance and sans the heaviness. Ask anyone who's been using body sprays for decades, and they will tell you Bath & Body Works scents have always held a special place in their beauty cabinet.
Some of the brand's irresistible scents will take you back to your middle school days when you never left your house without spraying your favorite mist. Whether you want to smell like fresh roses or delicious and warm like vanilla, there is a fragrance for everyone. Read on to see our picks for the 13 best Bath & Body Works scents and pick the one you love.
Top 13 Best Bath & Body Works Scents (Fragrances) That Your Nose Will Thank You For
Kickstarting this list is one of those classic fragrances and most popular 'retired' Bath & Body Works scents – Cucumber Melon. This scent is sure to take you on a nostalgic ride to the early 2000s when every middle or high school girl owned this sophisticated bottle. With notes of crisp cucumber, watery honeydew, summer cantaloupe, sparkling grapefruit, and sheer woods, this mist has a pleasant and fresh fragrance that makes for a perfect-after shower spray. This is a good Bath & Body Works scent that works as a perfect summer scent. Whether you prefer a light spritz or a generous spray all over your dress, you can rest assured that it will lend excellent coverage.
Pros
Cons
A scent that transports you to a Christmas morning, Vanilla Bean Noel Fine Fragrance Mist, is a sweet and hypnotic holiday special fragrance. One whiff of this fragrance will remind you of that wintery, Christmassy day when your house would be filled with the delicious smell of sweet treats. Natural vanilla combines with sweet buttery cream to make a first and lasting impression on you, which then smoothly blends into the heart notes of caramel, benzoin, and hint of chocolate. Soft musk and sugar cookie act as base notes to create a scent that will make you smell like dessert. This delightful concoction is pure comfort and joy packed in a beautifully crafted green bottle.
Pros
Cons
Can we take a moment to admire how attractive this body mist bottle is? Warm, woody, and comfortable— In The Stars is one of the best scents for someone who gravitates more towards unisex fragrances. It's neither too intense nor too fruity or floral. It's a sparkly blend of starflower, sandalwood musk, white agarwood, sugared tangelo, and amber that creates a captivating aromatic scent. This sophisticated fragrance opens up with sweet-smelling floral/citrusy notes that dries down to reveal an incense-like powdery scent that lingers on for long.
Pros
Cons
This warm and cozy vanilla overloaded fragrance by Bath & Body Works is perfect for all you vanilla lovers out there. The keynotes include intoxicating vanilla, white orchid, fresh jasmine, sparkling sugar, fresh coconut, and creamy sandalwood that will leave you with an irresistible scent that lasts all day. Although the top, mid, and dry notes are predominated by vanilla, it is not too overpowering, thanks to the addition of sweet and floral notes. So the scent dries down to an intense vanilla aroma that has a soft, powdery finish, making it an excellent winter go-to scent.
Pros
Cons
Do you love the smell of juicy peaches? Then this Pretty As A Peach fragrance mist is an excellent choice for you. This fresh, floral-peachy goodness includes notes of yummy peach and jasmine that combine with white nectarine and apple blossom to create a sweet and light scent that can uplift your mood instantly. This delicate, feminine fragrance is ideal for casual outings on warm days and also makes for a great room spray when you want to set your mood and feel happy and relaxed.
Pros
Cons
Japanese Cherry Blossom is hailed as one of America's best-selling and most popular Bath & Body Works scents and for a good reason. This ultra-fresh feminine fragrance is not too harsh or strong but is instead amazingly pleasant to the nose. For those who dislike scents that have a sweet smell, this fragrance is the one for you. A fresh blend of Japanese cherry blossom, mimosa petals, Asian pear, and aromatic sandalwood, this scent features the right balance of floral and fruity notes that sure does give off a tropical vibe. This is a classic all-time favorite scent that can be used all year round.
Pros
Cons
If you like the combination of floral and fruity in your scents, you will love the notes of red pear, peach nectar, jasmine petals, and Tiare flower in this fragrance mist. Currently featured in the Bath & Body Works' retired scents section, this mist channels a whole lot of pretty in its packaging. It has a sweet smell that is strong but does not overwhelm your olfactory nerves. This mist is light as air and smells of delicious fruits and warm vanilla with a hint of chiffon musk and sandalwood.
Pros
Cons
One of the best scents from Bath & Body Works, A Thousand Wishes, exudes joy and celebration. It is highlighted with the scents of pink prosecco, sparkling quince, and star fruit, which smells sweet, fruity, and delicious when blended. However, the base note of amaretto cream, gilded amber, and sugared sandalwood lends this mist a warm and musky finish. This heady mix captures the spirit of festivities beautifully and lingers around for long to make you the center of attention at any party or get-together.
Pros
Cons
Calling all rose fanatics! This cult-favorite Rose fragrance mist is an elegant mix of airy rose water paired with jasmine flowers and a touch of creamy musk. Clean and light, a few spritzes of this mist will make you smell like a rose garden but without being overwhelming. If you are on the hunt for a playful, feminine fragrance that can be used as everyday wear, this soft, floral scent is the one for you.
Pros
Cons
A fragrance mist that is designed to enhance your natural scent and make you smell unique? Yes, please! Featuring notes of iris, cedarwood, and pink pepper, this Bath & Body Works mist in Kaleidoscope scent effortlessly blends with your body chemistry to create a smell that is uniquely yours. This means that it smells differently on different people. While for some people, it smells like musky cologne, the others describe their unique scent as floral and feminine. So are you ready to discover your one-of-a-kind fragrance?
Pros
Cons
This Fine Fragrance Mist in Hello Beautiful scent will have you daydreaming about the warm rays of the sun and colorful flower fields. This sweet floral scent features keynotes of white gardenia, jasmine petals, and magnolia blossom that oozes springtime not only in its fragrance but also in its beautiful pink packaging. This lovely delicate fragrance will make you feel fresh and is perfect for everyday wear. No doubt, you will earn a lot of compliments.
Pros
Cons
The scent of jasmine is said to be sweet, rich, and intoxicating, which, at times, can cause nausea in some. But this White Jasmine fragrance mist is anything but that. It is fresh, light, and smells like dewy flowers on a spring morning. It features a soft blend of white jasmine, apple blossoms, and cedarwood. While taking a whiff of the scent, you will notice a floral fragrance along with sweet apple and subtle woodsy scents that makes it a great spring scent. Moreover, if you are not a fan of heady floral scents, you might want to give this refreshing fragrance a try.
Pros
Cons
If old-fashioned sweet florals are not your style, reach for this One In A Million scent. It is a delicate and fresh floral scent that is infused with warm and spicy notes. Aside from the beautiful floral notes of jasmine extract, tuberose oil, and white gardenia, this fragrance features pink pepper and cashmere musk that adds a romantic appeal, making it a perfect date-night fragrance. This fragrance was created, keeping in mind the modern girl who does not shy away from embracing her sensual and subtle sides.
Pros
Cons